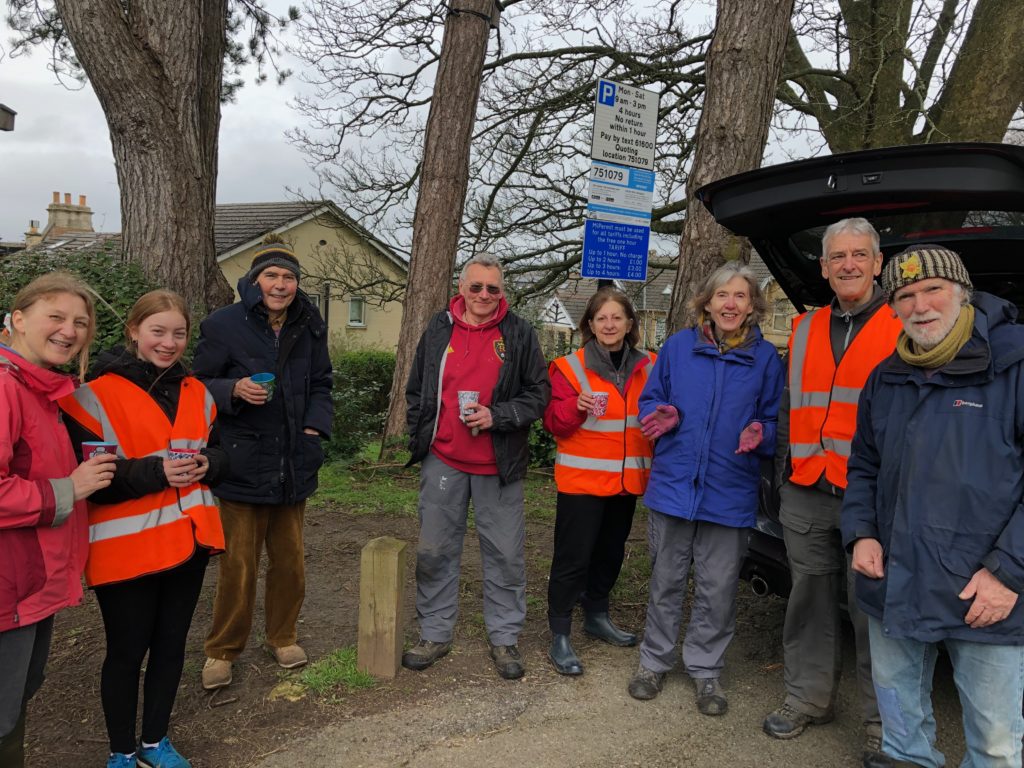 On the first Saturday of each month, a group of volunteers meets to do small maintenance jobs in the park – picking up litter, tending the wild flower beds, basic pruning, etc. It all helps to keep the park spruce and beautiful. It's a sociable group, and we all share fresh coffee and biscuits at the end. Why not join us? We meet at 9.30 near the toilet block. Litter picking equipment is provided, but bring gardening gloves if you have them.
Forthcoming action days are: April 4th, May 2nd, June 6th.
On April 4th at 10.30am, we invite families with young children to join us to help scatter the seeds on the wild flower beds, which were so beautiful last year. There will be refreshments and home-made cakes afterwards.